Friday, January 25, 2019
6:30 - 8:30 pm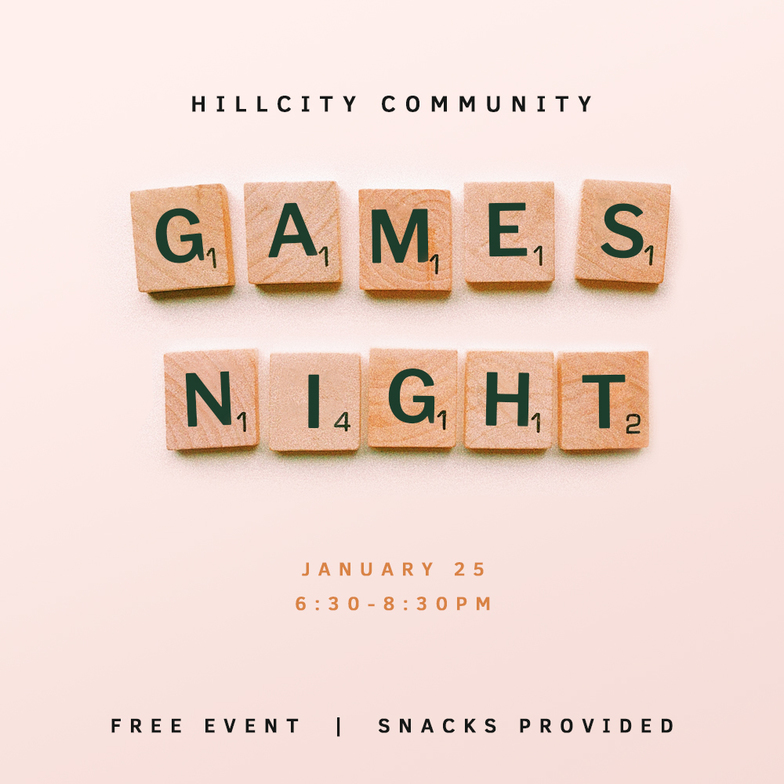 We love being connected to HillCity Church, and are so excited for this event!
Everyone of all ages is invited to join us for an evening of fun and games! We will have lots of tables set up with some of our favourite board games, or you can bring your favourite! There is no cost to attend, and we'll even have some snacks for you and your family! Come meet some new people, or hang out with old friends!